Opioid Treatment Programs utilizing Medication Assisted Treatment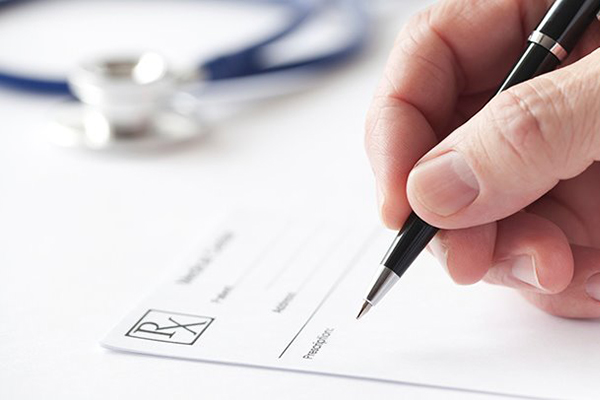 Opioid treatment programs (OTPs) provide medication-assisted treatment (MAT) for individuals diagnosed with opioid-use disorder (OUD). Best practice standards for MAT, as well as federal guidelines, state that use of medications in combination with counseling and behavioral therapies leads to the most successful long term outcomes when administered under the supervision of trained and licensed medical and clinical staff. The type of medication, frequency of counseling and dosing, and the length of treatment are different for each individual.
CODAC has been providing outpatient MAT services utilizing methadone since 1978. In 2016, all CODAC sites were the first opioid treatment programs in RI to be named Centers of Excellence (COEs). Among the many performance standards for COE designation is the ability to provide at least two of the three FDA approved medications for the treatment of OUD—buprenorphine (SuboxoneTM), oral naltrexone and injectable depot naltrexone (VivitrolTM). CODAC's commitment to offer the widest range of options to patients led our COEs to introduce all three medications. CODAC COEs are currently the only opioid treatment providers in RI offering all three, which are available at six of our seven locations (CODAC at Eleanor Slater does not offer methadone).
We are proud of the high professional regard in which our administrative, clinical and medical staff are held in the opioid treatment community. CODAC OTPs have been recognized both nationally and at the state level for consistently exceeding standards in the delivery of medication assisted treatment.
Intensive Outpatient Program
The Intensive Outpatient Program (IOP) at CODAC is an ideal opportunity for those individuals who need a level of care below residential, but who require more support—at least temporarily— than they would get in a General Outpatient or OTP program. For example, someone coming out of residential or inpatient care, has not been successful in a general outpatient program, or is reentering the community from the Department of Corrections would be good candidates for the enhanced services provided in an IOP.
The typical duration of an IOP is approximately 8 weeks, and consists of individual and group sessions totaling approximately 9 hours per week. IOPs may be utilized at any point along the treatment or recovery cycle, depending on level of need.
General Outpatient Services (GO)
General Outpatient Programs are for individuals struggling with a drug and/or alcohol disorder, who do not require intensive inpatient care and for whom living at home while receiving care is considered safe or even desirable. This model offers the opportunity to benefit from the support of family and community. In fact, GO programs emphasize the value of these benefits and participants are encouraged to integrate family members into the treatment and recovery process.
GO programs utilize scheduled individual and group counseling sessions to help participants identify and access a wide range of recovery support services. Participation in the scheduled sessions is required for successful completion of program. Regular toxicology (drug and alcohol testing) is also an integral component of this program. Many GO patients are self-referred, others are mandated by the criminal justice system, authorized agencies, such as the Department of Children, Youth and Families (DCYF), or are diverted to treatment by the state Traffic Tribunal as the result of a DUI arrest.
CODAC works closely with GO participants and, ideally, their families to achieve individual goals and/or meet the requirements of the referring authority. Most importantly, our programs are designed to assist individuals in establishing a recovery oriented system of care that may include family and friends, 12 Step and other community support services. CODAC counselors are prepared to continue working with patients who have met their initial goals, but want to maintain and strengthen their recovery.
Call or email the CODAC location closest to you and we'll get you on a treatment track within 24-48 hours of your first contact.