Psychiatric and Mental Health Services at CODAC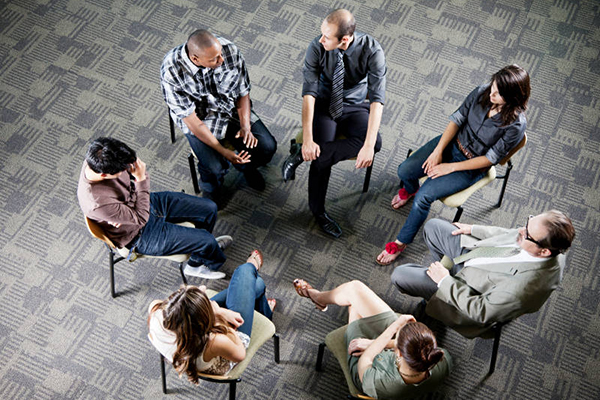 Co-occurring disorders are mental health disorders that coexist with at least one substance use disorder (SUD). The rate of co-occurring disorders among individuals with SUD is disproportionately high, with approximately 60% of this population receiving this diagnosis. Because the two conditions are so closely linked, effective treatment and recovery programs usually address both disorders concurrently.
All seven CODAC sites offer psychiatric and mental health services. During intake, patients are assessed by CODAC staff trained to do this screening and, if indicated, are referred to an on-site psychiatric practitioner for further evaluation. Individualized treatment and recovery plans include medication management supervised by the psychiatric practitioner and ongoing co-occurring counseling with clinical staff who specialize in mental health. As appropriate, referrals are made to psychiatric and mental health specialists who can provide a higher level of care.
CODAC's newest site at Eleanor Slater Hospital offers a program for patients with Opioid Use Disorder (OUD) that has the ability to utilize alternative therapies in managing chronic pain. For many patients participating in this program, mental health services can be an important part of the treatment and recovery process.
Medical Services at CODAC
CODAC believes that the key to successful long-term recovery is to provide treatment for the whole person, not merely the substance use disorder. All CODAC patients receive a physical at intake and once a year thereafter. The physical includes regular testing for Hepatitis C and HIV/AIDS, an EKG with interpretation, and a complete exam by one of CODAC's physicians. If an issue is discovered that is not already being treated, CODAC will make an appropriate referral to (and, if desired, an appointment with) a community specialist.
Pre- and post-partum women in opioid treatment have their own set of crucial medical needs. Pregnancy, and the year following delivery, are times when both mother and child are especially vulnerable.   CODAC's medical and counseling staff are trained to offer specialized education and support. CODAC will collaborate directly with obstetricians to optimize opportunities for effective care.